Cant wait for those fractional shares. Will defo get hold of that zon stock
As someone that already worked at Amazon, I can tell you you shouldn't go for everything the media tells you. They have been doing a witch hunt with amazon warehouses for years. Is working in a warehouse hard? yes it is! Is it harder at Amazon than most other warehouses? not, not really.
Disney is dominating the box office currently:

While Amazon is dominating the e-retail (that guy wrote a book called FOUR: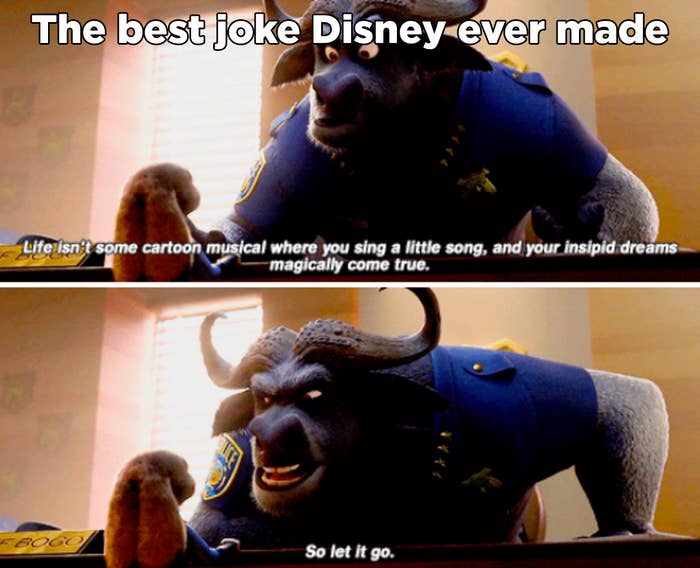 Amazon will buy nearly 15% of Cargojet:
Cargojet surged as much as 20%, the biggest climb since February 2014. The first tranch will allow Amazon to buy up to 9.9% of Cargojet's shares at an exercise price of C$91.78 each, a discount to the C$106 price in Toronto after the gain Friday. This will vest over 6.5 years, tied to the delivery by Amazon of up to C$400 million ($300 million) in business volumes to Cargojet over that time.

The second tranch for an additional 5% of Cargojet's shares has a vesting tied to the delivery by Amazon of up to C$200 million in additional business after the first tranche of warrants is fully vested. The exercise price of this tranch will be set two years after the date of the agreement.
https://www.bloomberg.com/news/articles/2019-08-23/amazon-takes-options-to-buy-stake-in-canada-s-cargojet-carrier?srnd=technology-vp
Incredible free cash flow levels thanks to two or so decades of investment. They are masters of scale.
[ Free cash flow = Operating cash flow - Capital expenditure ]
They used to be criticised by some Wall St types that their cash flow is blah. But to grow your business and not get overtaken by the next competitor you have to invest in yourself (wisely).
The way they run infrastructure allows them to parachute into a new region and begin operations after several months (Australia/Southeast Asia). Saw it with my own eyes. The choice of products via Prime Now in the UK and overseas is amazing.
Now they are entering India and taking on Flipkart (Walmart):


Observation: of the three cloud giants - Amazon AWS, Microsoft Azure and Google Cloud - AWS has been the least generous to me in terms of giving away free credits via different channels

Excellent podcast

In season one, The Rise of Amazon, Recode's senior commerce correspondent Jason Del Rey traces how Jeff Bezos transformed Amazon from an online bookseller to one of the largest companies in the world, and what that means for how we shop, work, and live.
Amazon is the third largest adtech company by revenue
…after GOOG and FB…
Amazon's ad unit, which makes money by charging brands to promote their products across Amazon properties in a variety of ways, topped $10 billion in annual revenue last year, and eMarketer predicts that, in 2020, it will account for 10% of U.S. digital ad spending.
Source - https://www.cnbc.com/2019/10/08/amazon-adcon-first-big-advertising-conference-in-seattle.html
Amazon Health:
Data, machine learning, tech and healthcare work well together. Other large tech firms are investing in this too.
Amazon is in the correction phase.
Professor Galloway called it. In 2017.
After hours news:
The return to a heavy investment cycle is cutting into Amazon's profitability. Its net income dropped to $2.1 billion, down 26% from the year-ago period's $2.9 billion. For the fourth quarter, Amazon is forecasting operating income to fall between $1.2 billion and $2.9 billion, also below the $4.2 billion street estimate.
Source - https://www.cnbc.com/2019/10/24/amazon-earnings-q3-2019.html
Cadabra just doesn't have the same ring to it
Source - https://www.cnbc.com/2019/11/02/pinterest-snap-and-amazons-ads-businesses-outpaced-the-giants-in-q3.html
How is AMZN not a $1TN company and MSFT and AAPL are:
Awesome, surprised you can patent something like that.
They're health care play is what convinced me to buy, it's my biggest single holding which I don't like but I couldn't ignore them swinging for a slice of a $600bn market.
A bit sensationalist, I wouldn't say they're at war with with everyone, this is just the markets they operate in and the largest competitors.
From my knowledge, their key areas are online commerce, could computing (not just cloud storage), and video streaming. After buying Whole Foods they're now in groceries as well and also looking at getting into healthcare. I would say these are the areas where they're 'at war', where they can disrupt and dominate (maybe not groceries). I don't think movie reviews and audiobook companies are as concerned, it's much more likely that many platforms can co-exist in these areas.
Of course it is, if it said "at odds" would you feel better? I didn't make it

Ye I noticed the glaring omission was their healthcare exploits eg. Pillpack